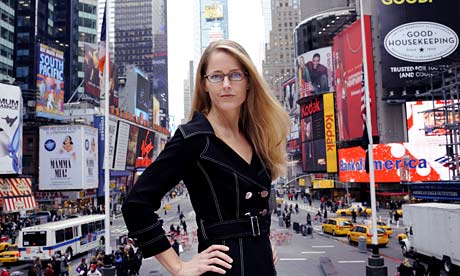 American TV presenter MeMe Roth has attacked everyone from her own mother to Angelina Jolie in her one-woman campaign against obesity. She tells Gaby Wood why shaming people is the best way to a thinner world
"I try to pin her down to something more specific. Let's just do a sample day, I say. What about breakfast? Roth grimaces. "I hate to say this, because I think it's counter to what most people should do, but I never in my whole life have enjoyed breakfast. For me, it doesn't work as well as other things."
Right, I say. So how about lunch?
She squirms visibly. "You're taking me where I don't want to go ... What works for me doesn't work for a lot of people."
Well, you've said that, I insist, so taking that into account: lunch? Roth hesitates. "I discovered when I was in college that I work best when I get a workout in and eat after that. Sometimes I'll delay when I eat until I get a workout in. But I don't let a whole day go by without running four miles."
OK, I go on, but supposing you couldn't work out until four o'clock in the afternoon - would you not eat until after that?
"I might."
I look at my watch. It's 3.30pm. Alarm bells start to ring in my head. How about today, I ask. Have you eaten at all today?
Roth is a little quiet.
"No," she says.
There is a pause.
"But I feel great!""
Uh, yeah.
No eating disorder there, eh?
P.S.: It took everything I had not to widen her picture.